About Us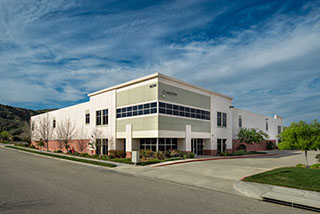 Certified Thermoplastics was founded in 1978 by George Duncan, a chemical engineer and Air Force pilot who previously worked for Rogers Corporation, and Bard Parker. His son Robert took over in 2004 and most recently, in 2018, the company was acquired by Ducommun Incorporated. Ducommun (NYSE:DCO) was founded in 1849 and is the oldest continuously operating company in California. Ducommun has been a supplier to the aviation industry since planes first began flying, and Certified is proud to be a part of this great company.
Originally a supplier of custom plastic extruded profiles to the aviation & aerospace industries, including civilian, military and defense contractors, Certified now supplies extrusions and extruded assemblies to a wide variety of industrial customers. Some of the applications our extrusions are used in include LED lighting lenses and bases, medical applications such as surgical tray dividers and bumpers (extruded from chemically resistant resins reusable after autoclave sterilization), energy exploration including solar applications and oil extraction, instrumentation, communications, and parts for industrial machines such as extruded spindles for lathes or platens for wide format ink jet printers.
A large part of our business continues to be in the aviation and aerospace sector. You can see our parts installed on the interiors of aircrafts made by Boeing (both civilian and military), Airbus, Embraer, Bombardier and others.
We specialize in the extrusion of engineered thermoplastic resins, compounds and alloys, including high temperature resins, flame retardant, low smoke and fume resins, glass and carbon reinforced compounds that add strength and static dissipation properties, and chemical resistance for use in harsh environments.
Our Quality Management System is audited annually by TUV SUD America and is registered to AS9100 & ISO9001. Copies of our Quality Certificates and our Quality Policy may be obtained by clicking on either linked phrase in this sentence.
We are a custom profile extruder, and each part we make has a custom quality plan developed for it specifically to meet individual customer requirements. This ensures repeatability lot after lot.
Our quality history is excellent and averages over 99% customer acceptance as measured by PPM accepted, and over 96% on time delivery performance since we achieved AS9100 certification.
While our customers own their designs, we offer design assistance at any stage of the development process in order to ensure cost effective manufacturing.
We are a fully owned subsidiary of Ducommun Incorporated and will continue to operate under our previous structure and location. The founder George Duncan and Robert Duncan continue to manage the company. You will find we operate fast and make decisions promptly, without extra layers of bureaucracy that could slow down your project.
Profits are reinvested in the Company and we do not focus on short-term profitability measures, rather we focus on customer satisfaction as our primary metric. If our customers are satisfied everything else will take care of itself.